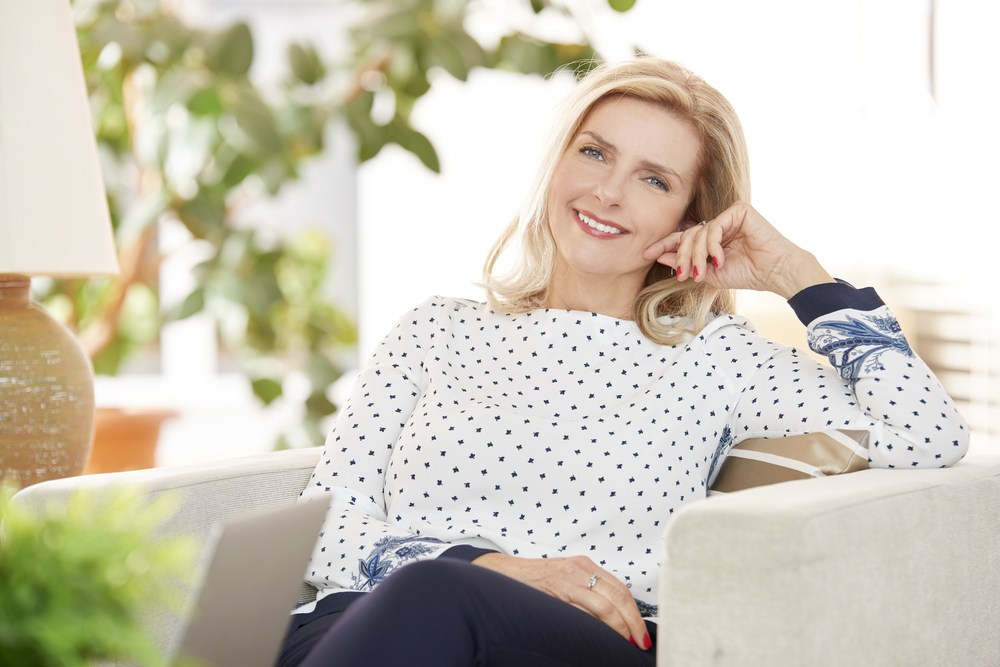 Baby boomers are now around the age of 50, meaning that there are likely to be a few changes needed to your beauty regime. To ensure that you never lose that natural, radiant glow, here are a few beauty aids to keep in mind.
Put Your Skin First 
As handy as anti-aging makeup tricks may be, your main concern should be the health of your skin, as keeping your complexion in its best possible state will mean that you will not need to use quite as much makeup. The best way to provide your skin with a consistent level of care is by establishing a regular skin care routine that you can follow each and every day. For mature skin, this should involve a cleanser and exfoliant, followed by a toner, serums, eye cream and moisturizer. The serums that you choose should target any specific skin concerns that you may have, whether this may be dryness and dehydration or wrinkles and blemishes.
Bright Eyes  
As the body ages, the eyes change shape, meaning that the eye makeup tricks that you used in your 20s would not really be applicable now. If you are now dealing with added wrinkles and hooded eyelids, you need to try to stay away from bright or heavy colors, as these can make hooded eyes appear even smaller and darker. For bright, sparkling eyes, opt for a natural and light eye shadow across your lids, before using an eyeliner to enhance your eyes and really make them pop. Try to apply more liner to your top lash line than your bottom lash line, otherwise your eyes may appear dragged down.
Enhance Your Brows 
The eyebrows thin with age, meaning that a great way to add some instant youthfulness back into your look is by defining and enhancing your brows. While an eyebrow pencil may seem like the easiest way to do this, they can often create a look that seems over-the-top, making a shadow the better option, as this will give your brows a softer, more natural look.
Lush Lips 
The lips are another part of the face that change with age, usually losing a fair amount of volume. The best way to counter this is with a lip gloss, as this will add a sheen to your lips that will make them appear plumper and less lined. Whether you opt for a nude lip gloss or one that provides a bit of color, make sure that you always choose a gloss finish over a matte one for your lips.
There are so many changes that occur within the body as it ages, and in order to keep looking as youthful and healthy as possible, you need to be aware of each of these changes. From your lips to your brows to your skin, these tips are all easy to follow, and will bring about great improvements to your look.