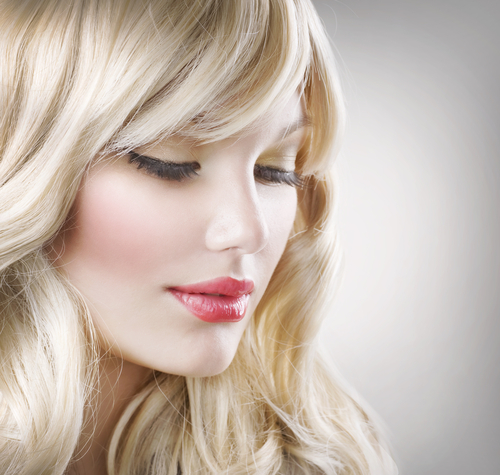 Zoe Saldana, famed American actress, once said, "Glamour is about feeling good in your own skin." Of course, this quote speaks to deep issues like self worth, but on its surface, it has a simple message: Love your skin. Some women may feel like they have uneven complexions, or that their skin is too light or too dark. Fair skin and light haired individuals sometimes feels as if they are too pale and too washed out. They often have freckles that they sometimes wish weren't there. Instead of wishing away your light skin and hair, learn how to style it properly and you may feel glamorous in your own skin too.
Start with the Foundation
Oro Gold has dedicated years of research to creating a line of products that help customers keep their skin looking young and healthy. No matter your skin type, you should start and end your day with an Oro Gold skin care routine. For example, you should apply Oro Gold daily moisturizing cream in the morning since fair skin tends to be drier than darker complexions. Next, you should invest in a good foundation. Fair skin is usually thin skin which means that it shows discoloration and blemishes more easily that other complexions. A foundation will give your skin a uniform look. If you need some extra help evening out your skin tone, use a concealer. To be certain you have matching shades, always use foundation and concealer from the same product line. A warning about choosing color: Fair skinned individuals tend to choose the wrong shade of foundation. They end up looking as if they had powdered their face white. It isn't a bad idea to go to the cosmetic counter and ask a professional to help you find the right color.
Protect Your Skin from the Sun
Individuals with fair skin should use sunscreen on a daily basis, regardless of weather, and limit their sun exposure altogether. UV rays are present all year round, more so in the summer. Light complexions tend to show the effects of UV rays more quickly. This is why you should always err on the side of caution and stay protected. This will keep skin from burning, but also keep your skin looking younger as you grow older. If you wish to achieve the sun kissed look, opt for a bronzer. Use the light shade of bronzer and apply it after your foundation with a big, puffy brush.
Finding the Right Makeup
When applying makeup to fair skin, less is more. That doesn't mean that light skinned beauties have to play it safe in neutral land, either. When applying blush, sheer pinks and lighter colors are going to look best. Don't go heavy on the application either, or the finished product may look a little clownish.
Brown mascara will look more natural during the day, but feel free to layer on the black for your evening affair. Pink and coral lips gloss will make lips pop without making skin look even lighter. Eye shadow should stay light in the daytime, but a bold shadow against lighter skin will really pop during the nighttime hours.
With these tips about how to care for fair complexions and light hair, you can feel beautiful in the skkin you're in.