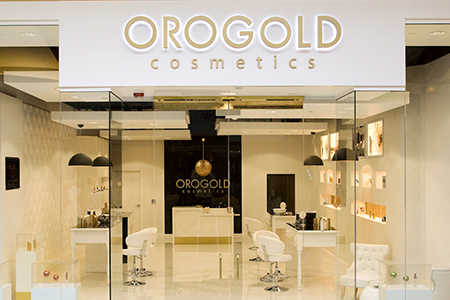 Looking for the perfect skin care regimen that's luxurious, cruelty free and delivers long lasting results over time? Look no further, OROGOLD has you covered!
Whether you're a seasoned skin care vet or just starting to dabble with new, luxurious skin care products, OROGOLD is a name you can't ignore when it comes to opulence and luxury. If you haven't had the chance to indulge in the essence that is OROGOLD, not only is your skin in for a treat, but so is your wallet!
For a limited time, OROGOLD's popular White Gold collection is on BOGO and we couldn't be any happier! If you're wondering why you need this collection in your life, we gathered a few pointers that might help you take the plunge and invest in the icon collection that started it all.  
1. Daily Essentials
View this post on Instagram
The White Gold Collection is one of the few collections within the OROGOLD brand that has everything to take your skin from morning to night. We're talking cleanser, toner, eye serum,  body butter, even lip balm. You name it, the White Gold collection most likely has it.
2. Quality Ingredients
View this post on Instagram
Throughout the White Gold Collection, you will find ingredients that help restore and replenish dull skin. Ingredients like Vitamin C, Aloe Barbadensis Leaf Extract, Organic Argan Oil, White Tea Leaf Extract, Almond Oil, Safflower Oil all help protect the skin and have anti-aging benefits that will leave your skin feeling youthful and fresh no matter what age you are.
3. 24K Gold Infused
View this post on Instagram
It wouldn't be OROGOLD without the gold. What makes this collection stand out from others is the signature gold flakes that can be seen speckled across multiple products to help deter collagen depletion and increase skin elasticity over time.
4. Cruelty Free, Paraben Free
View this post on Instagram

OROGOLD has made the effort to make products more conscientious by opting to strictly manufacture its products in cruelty- free facilities and opting out of using parabens for a safer, gentler user experience.
BOGO Sale
View this post on Instagram
When all is said and done, we only get one skin so why not take care of it with quality products? While OROGOLD is known for luxury, the current BOGO sale will help you invest in your skin without breaking the bank.
To put things in perspective, buy the 24K Mousse Cleanser ($58), and get the 24K Purifying Toner free (orig $58)! Or why not do the 24K Anti-Aging Eye Serum ($108) and get the 24K Overnight Cream free (orig $98).
Whatever you decide OROGOLD's White Gold BOGO Sale is on only here from May 7- May 20, 2019. Be sure to shop the White Gold Collection and use promo code WANTBOGO at checkout.
What's in your shopping cart? Let us know in the comments below!