Write your own review!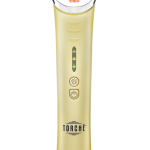 Torche V2+ Amber Light
The Jelessi Torchē V2+ Amber Light delivers safe Amber Light Therapy to directly target dark spots, redness and sun damage on the skin. This advanced dual-mode device utilizes Amber LED and heat technology to promote lymphatic flow and reduce the appearance of pigmentation and skin redness. This device is painless and non-surgical.
Warranty Registration