Write your own review!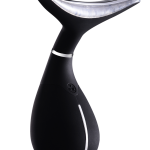 PHOTONIX-3 NECK SOLUTION
The Jelessi Photonix-3 Neck Solution provides two safe-to-use modes to reduce the look of necklace lines and loose skin. By emitting low-level LED wavelengths, this advanced device targets the epidermis and dermis layer of the skin to stimulate fibroblast functions and promote a smoother feel.
Warranty Registration