Write your own review!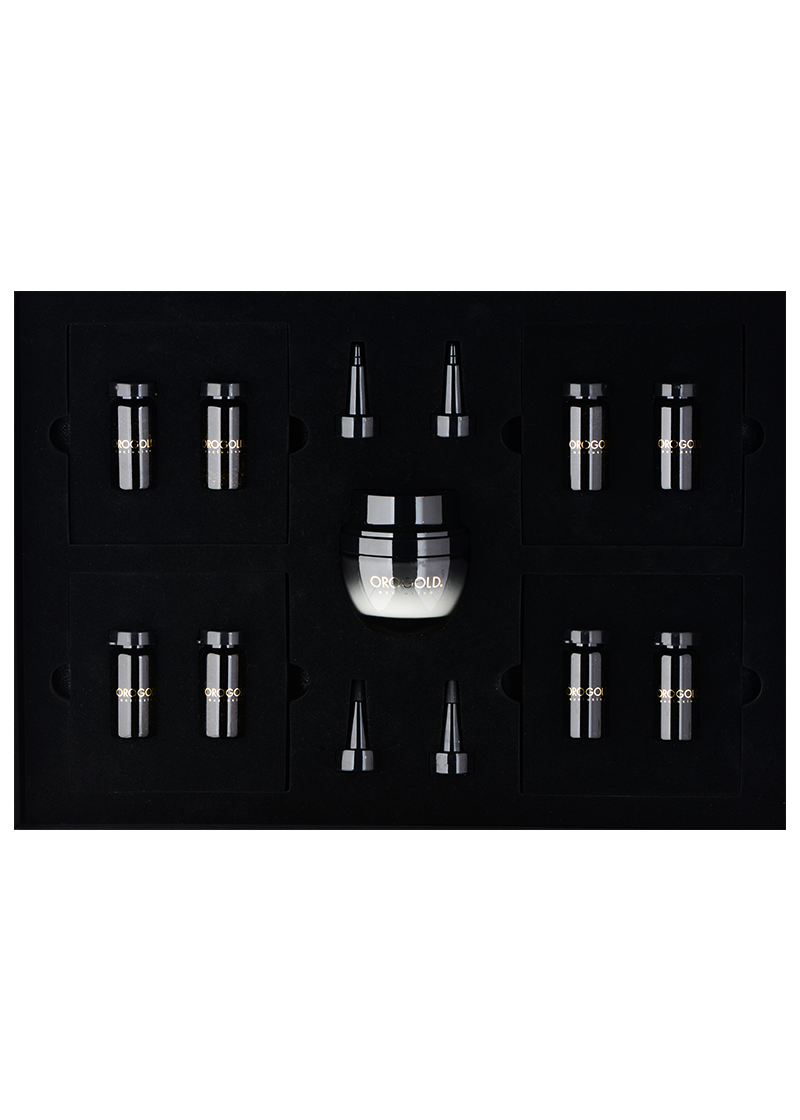 The OROGOLD 24K Cleopatra Nano Regimen
The 24K Cleopatra Nano Regimen is a three-part system created to provide unparalleled care for the skin. This collection results in a dewy, glowing look. 24K Cleopatra Nano Silk Cream – 50 g. / 1.69 oz. The 24K Cleopatra Nano Silk Cream is a satin-like moisturizer designed to instantly smooth away wrinkles and dry skin. Expertly formulated with Palmitoyl Tetrapeptide-7, vitamin E and Sodium Hyaluronate, this luxurious solution diminishes unwanted signs of aging while protecting skin from moisture loss. Experience a radiant, plump look with reduced visibility of fine lines. 24K Cleopatra Nano Serum – 80 ml. / 2.70 fl. oz., 1 bottle = 10 ml. / 0.34 fl. oz., 8 bottles The 24K Cleopatra Nano Serum is a silky elixir that reduces the look of wrinkles and fine lines. Its unique formula includes Acetyl Hexapeptide-8 and aloe vera to soften and smooth skin for a more luminous, vibrant complexion. 24K Cleopatra Gold Sheets - 8 envelopes (4 sheets per envelope) The 24K Cleopatra Gold Sheets are designed to enrich skin with the exquisite luxury and benefits of gold. Soothe and calm skin while reducing the appearance of fine lines with this four-sheet wonder, and enjoy a renewed radiance.