Write your own review!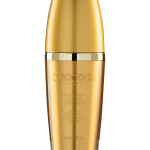 24K Vitamin C Booster Facial Serum
Tired of tired-looking skin? The 24K Vitamin C Booster Serum is an opulent solution that reduces the appearance of fine lines and wrinkles. This unique formula is enriched with vitamin C and Retinyl Palmitate to make you feel bright, revitalized, and luminous.
[submit-review review_id="24K Vitamin C Booster Facial Serum" redirect_page="https://www.orogoldcosmetics.com/my-account//my-review"]